Retail Musings
"How can money be the root of all evil, when shopping is the cure for all sadness..." Elizabeth Taylor
Blog posts tagged in Couples and singles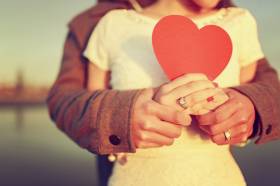 Take advantage of 'that loving feeling' for Valentine's Day with your restaurant/cafe.
Valentine's Day opens the door for you to increase traffic an to offer something special for your loved-up customers. It provides th chance to not only gain new customers but to increase the loyalty of existing customers and drive good word of mouth.
For Valentine's Day 2017 it is expected that Australians will spend in excess of $35 million on intimate dinners alone.
So how will you channel all this love in your direction? Here are some ideas:
It was the night before Valentine's Day
There is always someone who completely forgets about the significance of February 14. They blindly walk past pink hearts, cupids and roses for the whole month until, at the eleventh hour, they panic. Luckily, they have you to save them.
Promoting yhour Valentine's Day specials through letterbox advertising and social media alerts them in advance - meaning they have no excuse to forget the event. Use your letterbox flyer to show why your restaurant/cafe is the only place to be on February 14. You could also send a reminder a few days before the event... (consider letterboxing the apartments and businesses close by) just to make sure and to stay top of mind! Last minute deals are guaranteed to catch people's attention and fill any empty tables.
...