Retail Musings
"How can money be the root of all evil, when shopping is the cure for all sadness..." Elizabeth Taylor
Blog posts tagged in Roman Empire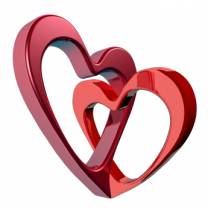 Whilst many people will argue that Valentine's Day is the product of American consumer society, and that the day has been invented to make people spend all their money and for businesses to get more profit, this holiday is truly traditional and dates back to the Roman era.
Today's Valentine's Day that we celebrate on 14 February, dates from the third century, the time of the Roman Empire. Emperor Claudius II forbade soldiers to marry to prevent them from being tied to their family and, therefore, avoid going to war.
All priests except one - called Valentin - complied with the emperor's command. Valentine resisted the Emperor's decision and kept marrying young couples secretly. After this disobedience was discovered, Valentin was imprisoned, and was executed on 14 February. Soon he was declared a saint and lovers around the globe still celebrate this day of love every February of every year.