Retail Musings
"How can money be the root of all evil, when shopping is the cure for all sadness..." Elizabeth Taylor
Blog posts tagged in social media platforms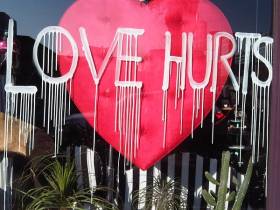 If you're of the mindset that Valentine's Day is all hogwash and way too mushy for you and your customers you may want to promote yourself as a "Non Valentines Day Zone". Just get some liquid chalk and mark up your windows and door.
Have fun with the concept. Signage such as "ssshhh don't mention the V word"... "I don't care, these are too good to share"... throughout your store will help keep the mood alive.
Promote the fact that you're a Valentines Day Free Zone across your social media platforms and think about the type of music you could play (try not to make it too mournful ♥). One suggestion was that you put together a playlist of songs similar to Beyonce's Single Ladies!