'Buy, buy, says the sign in the window; Why, why, says the junk in the yard.'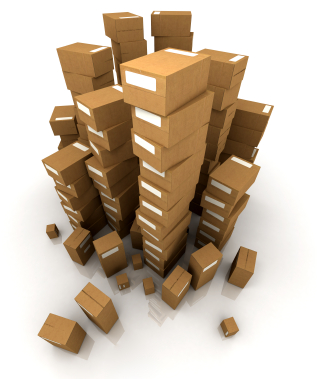 Paul McCartney

When will one more stroke ruin the painting?
When will one more ingredient spoil the soup?
When will one more item ruin your mix of merchandise?
Each and every piece of merchandise is important to the success of a retail store. If you have too much merchandise, it'll stay in your store longer than it should, and your store will be crowded. You'll eventually have to mark it down, reducing your profits. You also risk boring your customers if they come into your store and see the same merchandise over and over again.
On the other hand, if you have too little merchandise, your store will look empty and no one wants to come to a store with empty shelves.
The goal of this seminar is to show you how to: buy merchandise; negotiate the best price; price your merchandise for maximum profits; and, finally recognise when enough is enough.
I present buying strategies in the context of buying from a rep at a trade show, but you can use these strategies when you're buying from anyone – anywhere.
This seminar covers:
Visiting a Trade Show to Buy

Getting Organised - what to bring to the show

Knowing Your Customers

Product Family Trees

Asking for Deals - Questions to Ask

Leaving Orders

Placing an Order

Pricing Your Merchandise

Managing Your Buying

Buying Disciplines & Tools
IDEAL AUDIENCE: Small Business Owners and senior staff involved in buying for the business
TIMING: 2 hours
Where to start? Fill in our Contact Form and we'll be in touch. Let's start the conversation...