A guy walks up to me and asks 'What's punk?'. So I kick over a garbage can and say 'That's punk!'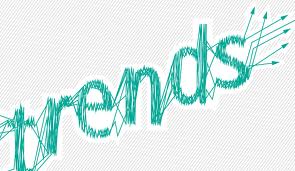 So he kicks over the garbage can and says 'That's punk?', and I say 'No, that's trend!'"
Billie Joe Armstrong
To fulfill customer needs you need to recognise them. And there is stuff going on right now that is dramatically changing the needs and demands of our customers.
Trends come and go so quickly, and at an ever increasing rate, that it can be hard to keep up – let alone spot the authentic ones that will impact upon your business.
In this seminar I will outline the 5 BIG trends that are upon us right now and how they are changing the way we do business … NOW! Ignore them at your peril...
The Trend of the Voice: the need to be heard
The Trend of the Click: the need for speed
The Trend of Self-Reliance: the need for green
The Trend of the Rare: the need for distinctive
The Trend of the Crowd: the need to be connected
IDEAL AUDIENCE: Small business owners and senior staff
TIMING: minimum of 1 hour
Where to start? Fill out our Contact Form and we'll be in touch. Let's start the conversation...