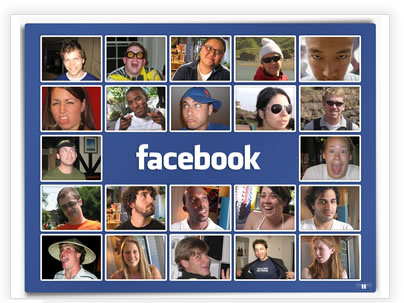 "How many kittens must I wade through before I find out what the page is about?!! Sheesh..."facebook
Anonymous business owner
So you've got a facebook page. Now what? How's it working for you? Are you flying by the seat of your pants or have you pulled it apart and worked out how to make it work for you and your business?
Who benefits the most from Facebook marketing?
On the contrary to what many believe, online-business marketing on Facebook benefits small, traditional retailers the most.
Small businesses offer unique products or services to a smaller range of customers and facebook provides an excellent opportunity to reach the exact target audience with a personal approach.
To succeed in small-business marketing on Facebook you don't need to run a modern IT company. One benefit with Internet marketing for small business is that it allows you to compete with the big boys.
If you offer a niche product or service, you might even have a competitive advantage. A large business will not have time to focus in depth on a single niche.
This seminar covers:
Having a Purpose Rather than Simply 'Doing' facebook

Telling a Story - Your Page should be an accurate reflection of the heartbeat of your business

Solutions to Common facebook page errors (there's quite a few. Bring your list!)

Staying on the Right Side of the Law - copyright infringements, defamation etc.

Growing a Like-Minded Community - Building a Business as opposed to building Likes

Managing Your Reputation - Unless you're a vet or a pet store, go easy with the cute kittens and puppies

Facebook Page Etiquette including Handling Complaints, Negativity and Trolls

Understanding How to Harness Your Page Insights

Creating Sales Funnels

Using Power Editor When Running facebook Ads

Running facebook Campaigns and Ad Sets

Scheduled Posts

Interest Lists

Promotions and Events
IDEAL AUDIENCE: Business Owners and Senior Staff who manage your facebook page. Please note: This is NOT a session for beginners. This is a seminar for those with an existing page who need to fully integrate it into their business.
TOOLS NEEDED: WiFi access; Bring Your Own Laptop or Ipad; Access to images (either via laptop|ipad or bring images on a usb stick)
TIMING: 1 day. This seminar is hands-on and very interactive.
Where to start? Fill in our Contact Form and we'll be in touch. Let's start the conversation...