Retail Musings
"How can money be the root of all evil, when shopping is the cure for all sadness..." Elizabeth Taylor
Blog posts tagged in bumps = increased sales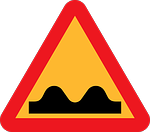 Too many small business people spend inordinate amounts of time and money trying to increase their profitability by attracting new customers, when all along they're allowing a goldmine of profits to slip by right under their nose.
What is a Bump?
On each and every transaction you have the opportunity to increase your margins dramatically with a simple "bump" or "up-sell". Bumps are offers made at the point of sale by giving a simple suggestion.
For instance, when I'm on the road, one of the easiest places for breakfast is McDonalds. I always order a Sausage Muffin and a flat white and each time I go to order, the counter person asks me if I'd like to have the large coffee. Errr, yeeesssss. This is a good example of a bump.