Retail Musings
"How can money be the root of all evil, when shopping is the cure for all sadness..." Elizabeth Taylor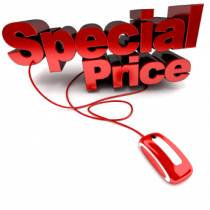 There are many outside influences that affect profitability and a retailer's bottom line. Setting the right price is a crucial step toward achieving that profit.
Retailers are in business to make a profit, but figuring out what and how to price products may not come easily.
There are two costs associated with products that you must know before you can determine the best strategy in pricing your products. These are the COST OF GOODS and the amount of OPERATING EXPENSES.
The cost of goods includes the amount paid for the product, plus any shipping or handling expenses. The cost of operating the business, or operating expense, includes overhead, payroll, marketing and office supplies.
Regardless of the pricing strategy used, the retail price of the products should more than cover the cost of obtaining the goods plus the expenses related to operating the business. A retailer simply cannot succeed in business if they continue to sell their products below cost.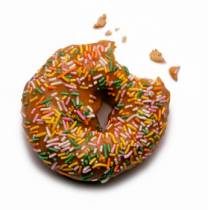 It's easy to fall into one of two diametrically opposed camps at the moment: "The Oh Me, Oh My, We are all Doomed, Doomed I tell you" mob, or the slightly cocky and arrogant "Recession? What Recession – Stop Making Excuses – It's all in your head" gang.
The truth – just like the hole in the doughnut – is probably somewhere around the middle.
It is important not to get caught up in perceptions and make decisions based on community sentiment – but to closely examine your own business and the things that you can control.
How long since you took your eyes of the economy and focused down into the heart of your business?
Here are some warning signs that you should be watching out for – the indicators that as well as the massive changes out on the marketplace it might now be time to implement some change –some improvements – of your own.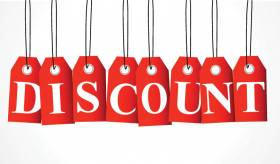 Loss leaders are goods or services offered at steep discounts (generally below cost) in order to attract new sales signscustomers to a shop. It is a time-honoured practice that has been met with much success, especially by large discount retailers. The intent of this pricing strategy is to not only have the customer buy the (loss leader) sale item, but other products that are not discounted.
When to Use Loss Leader Pricing:
Move Overstock: If you have inventory that isn't moving or if you're overstocked on a particular item, a loss leader can move it. By cutting the price of such an item, you'll not only free up the shelf space and reduce inventory, but you'll also increase cash flow.