Retail Musings
"How can money be the root of all evil, when shopping is the cure for all sadness..." Elizabeth Taylor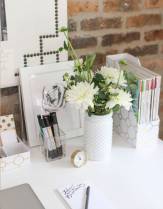 The truth is, getting organised is so challenging that many people never get organised. Why?
1. Its difficult to know where to start.
2. Its incredibly hard to find the time.
3. Its almost impossible to keep up the motivation.
There are lots of myths going around when it comes to getting and staying organised. Here are the top 7, along with the truths.
BEING ORGANISED MEANS BEING NEAT.
While you can certainly be neat AND be organised, the two terms should never be confused with each other. While you might have NEAT piles, or NEAT boxes piled one on top of the other, or objects lined up NEATLY in a straight line, you may still not be able to find a single thing when you need it. Being organised means you're using a structured system that allows you to find everything you need when you need it, and you get everything done when it's due--without frustration, chaos or stress.
Being organised is not about being neat. You can be messy and organised, and you can be neat and disorganised. If a person can find what they need, feel like they aren't distracted from achieving their goals, and is happy in their space, then they are well organised.
There are people whose homes and offices appear neat as a pin on the surface. Yet, inside their desks and kitchen cabinets, there is no real system, and things are terribly out of control. In contrast, there are many people who live or work in a physical mess, yet feel very comfortable in this environment and can always put their hands on whatever they need in a second. I consider these people organised people.
TO BE ORGANISED IS TO BE CLEAN.
Once again, while you can be BOTH organised AND clean, those terms should not be confused. Cleaning means that you're removing dirt, grime and otherwise preparing a sanitary surface. But, you can have the cleanest home or office on the block, and still be disorganised.
...