Retail Musings
"How can money be the root of all evil, when shopping is the cure for all sadness..." Elizabeth Taylor
Blog posts tagged in DO something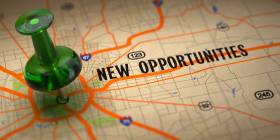 I was driving through to regional Victoria yesterday listening to SEN radio's "Harf Time" where they credited Grant Thomas with the saying 'movement creates opportunity'. So I spent the next two hours thinking about movement creating opportunity.
A number of years ago I decided that I was going to become "an opportunist". My thinking was that at certain points in life opportunities just seem to appear and each time they do we have a choice to respond. Most people decline, usually through fear of failure I suspect.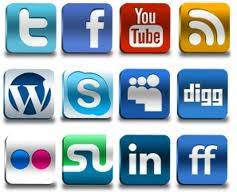 Whenever there is a new type of technology, media or fad of any kind everyone hops on the new wagon. The foolish think just because it's new, the seat on the new wagon must be better. They think it will cost less, be easier, bring more customers. It's normal to look for a solution.
To hope that something will fix the issues that keeps you up at night. It is normal to hope and dream of the day you can go to sleep without waking up in the middle of the night to solve a problem.
Many do the same thing with social media.
They think once they are on Twitter, have a facebook page, and get everything automated their business problems will be solved. Sorry to break the news to you but that's not how it works.
The reality is that social media will probably highlight these issues even further. It may even shine like a strobe light on the very broken areas of your business. It may put departments, people and even individuals under pressure. Why? Because you will be forced to talk about these things. Why? Because it is now more out in the open.