Retail Musings
"How can money be the root of all evil, when shopping is the cure for all sadness..." Elizabeth Taylor
Blog posts tagged in social media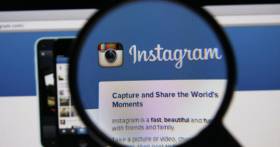 Instagram boasts 15 times more engagement than Facebook and more than Twitter or Google. In between the latest selfies (which may or may not include your pets, your cool new bedding or your just-ordered meal), branded hashtags and location-based tagging, it's clear that Instagram is the channel to tap for retailers that want to make an impression.
Many young women, particularly the millennial generation born 1982 – 2000 have become their own online celebrity, documenting every aspect of their lives – and watching others do the same. Sheena Auvaire, global marketing and communications director of Topshop says "What we are seeing now with that younger millennial, is that she is peacocking on social media". Other analysts believe that the rise of the selfie is driving young women to buy something more often.
One millennial follows Victoria Beckam and reality television stars on Instagram for fashion inspiration. But she also follows retailers such as Zara and Topshop. "I like to emulate the luxury fashion brands. Seeing what new styles have come into the shops, via Instagram, helps me decided what I may want to buy".
...