ShopTorque
Thoughts, ideas, tips and musings as I work alongside small business owners helping them love their businesses back to life!
Retailers are driving social media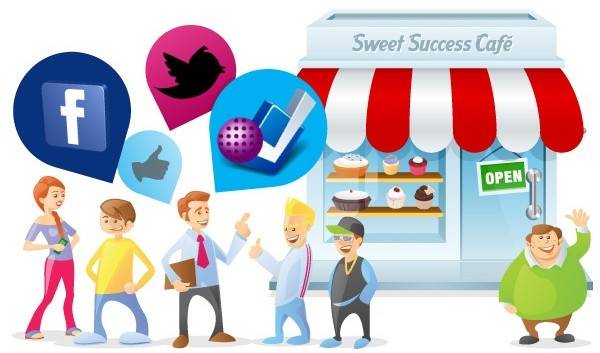 According to the fourth annual snapshot of Australian social media habits, retailers are driving the growth in social media marketing among small and medium sized businesses. Half of small - medium sized retailers are now using social media to drive business, up from just 32% in 2013. The rise is the biggest leap of any sector.
The full article is from Inside Retail and can be read here.
Why the leap? Because they are getting the picture: consumers are spending more of their time on social networks than ever. Combine that with the slew of new social ad formats Facebook and Twitter have introduced—many of which retailers say are very effective—and retailers see the results in big growth in traffic and sales that stem from social networks.
Small - mediurm retailers who are finding success with social media aren't the biggest players on the block but they do know how to engage with their customers. Some figures suggest that the top performers have a 30% engagement rate on Facebook—more than 10 times the 2% engagement rate of lots of businesses. What this means is that 30% of the Facebook fans of the top retailers (as in social media success) are interacting on Facebook with the those brands weekly—whether it be sharing their posts with friends, Liking a product or leaving a comment. Engaging with the brand.
These retailers realise that since they can't outspend their much larger competitors, they have to outflank them with great content, and smart choices about where to devote resources. They work on:
Setting the tone for their business. 'Why are you in business – what is your passion? How do you intend to share this passion? What are the products and services that achieve this.'

What are we trying to achieve?' Likes, comments, click through to your website. Have a clear plan of what you plan to achieve before starting.'

Keep a nice balance of public interest posts and promotional posts.

Make content 'Shareable' or it will not travel far.
See tips below for shareable content:
Photo posts – find great images at www.freeimages.com; www.dollarphotoclub.com;


Fill in the blanks – "Today is a great day to _______"

Photo caption - Find an amusing image and request captions.

Share tips – 5 best ways to wow guests at a dinner party.

Offers and promotions – You can use business tools within Twitter and Facebook or simply post an offer. "Mention Facebook Tuesday Deal at the shop and get a free macaron with your coffee"

Solve a problem – "Kids driving you crazy this school holidays? Free kids activities in store today"

Share quotes – Text only quotes are OK, quotes with images are very shareable. Use Quotes Cover or Recite This to create attractive posts.

Use #hashtags – both Facebook and Twitter allow for search by hashtag, and get topical posts to more people BUT don't over-use hashtags. Posts with LOTS of hashtags and no social interaction don't and won't work, particularly if that is all you are doing with every post.

Reward followers/likers/fans – Woo users to like or follow you with the promise of extra unique content, offers or information.

Mix up your content. Don't always post the same thing, the same style of content.
Lots more tips and ideas are being shared at our Facebook for Retailers days. Let us know if you'd like a FFR day near you in the months ahead. Meanwhile, enjoy your social media journey!