ShopTorque
Thoughts, ideas, tips and musings as I work alongside small business owners helping them love their businesses back to life!
Christmas Window Backgrounds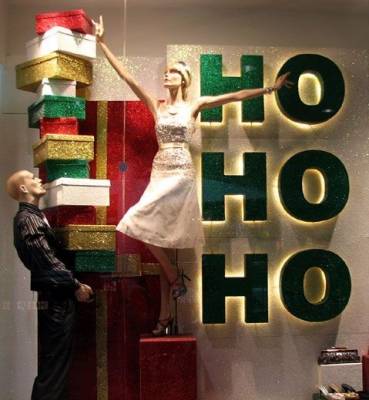 Lets talk Backgrounds on your Christmas window displays. This could be the back wall of your window or a back drop that you install.
The purpose of the background is to focus your eye on the display rather than the busy environment of the shop behind.
If you have a back wall this can be painted into seasonal colour to provide interest or you can attach graphics|decals to create the right mood.
Alternatively you can create an effective background to your display by hanging a decorative garland or suspending decorative items from the ceiling.
And, no, it doesn't have to be as fancy as this - but you can see what I mean when I say 'background'