ShopTorque
Thoughts, ideas, tips and musings as I work alongside small business owners helping them love their businesses back to life!
Christmas Windows & Hot Spots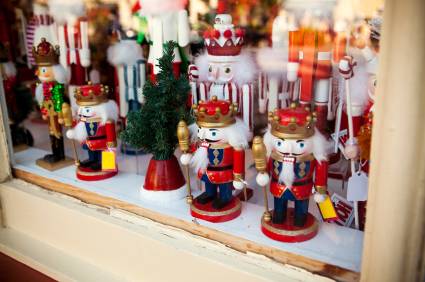 Let's look at window displays, hot spots and standing out from the crowd.
Creating a dominant window display with significant impact from a distance should be the aim of every retailer. It is important not to over-complicate your layout. Make sure there is one strong simple message coming through. Change your window displays regularly throughout your festive campaign to keep it updated and looking inviting.
Hot Spots
Careful selection of product for hot spots will ensure the highest number of customers are passing your your most important product lines. Products in these locations need to be clearly ticketing and rotated to ensure they remain full and renewed throughout the festive promotion.
Standing Out from the Crowd
The most visually appealing shops are the ones making the simplest statements. Working to the theory 'less is more' allows retailers to clearly select their most important product ranges and co-ordinate a strong statement using only what is required. The repetitive use of one simple prop throughout displays also assists a retailer to create a simple standout message. This may include using a prop with a level of shock value or contrast with the decor of the shop. A consistent promotional message flowing through all signage and communication tools is also vital to a cohesive campaign.
Challenges to creating an effective theme
It is often difficult to make a visual theme run throughout the shop. This could be due to size constraints of the floor space. It is important to set the theme in the windows and the front highlight display and then strategically repeat the theme in a simplified way in additional locations.
Remove any old or obsolete promotional material to ensure that the theme is clear and not confused by outdated material.