ShopTorque
Thoughts, ideas, tips and musings as I work alongside small business owners helping them love their businesses back to life!
Christmas Promotions - Your Online Store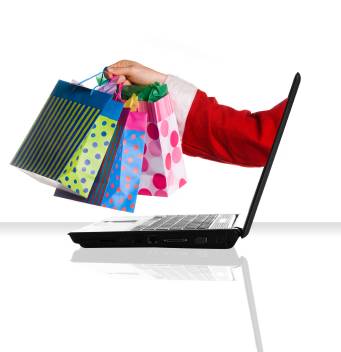 Christmas is the peak retail period of the year and preparation should have already started. If it hasn't - START NOW!
There are two guarantees: Christmas will happen and people will still spend up on gifts and food for the holiday season.
Let's start by looking at your online store:
You have issues to cover but the key issue is time. The date for Christmas doesn't change so by December 24th your Christmas business is done. So plan backwards:
How long does it take you to pick, pack and ship? That will determine the last date for selling online and delivering by Christmas. Remember, there may be backlogs in delivery so check with your shipping company.

What are the peak number of orders that you can handle each day and still get the deliveries out?

How much stock will you need on hand?

What content changes do you need for your online shop?

Do you have photos and new stock information from suppliers?

What about pre-Christmas promotions and sales?

What about Christmas gifts and gift wrapping materials?
This year:
Christmas Day is on a Thursday (2014)

More people will buy online

Gift buyers will look for novelties and quality

Comparison shopping will focus on points of difference

Buyers will look for added value and special offers
Buying online for Christmas starts as early as September but the real peak starts from mid November. This year we expect to see a busy and a longer buying period. The after Christmas, New Year sales will still be important to sell off overstocked items at bargain prices.
To be ready for Christmas you have to think of a number of issues:
Is your online shop ready? It is no use waiting until December to set up the shop as you just won't make it in time. If you have an existing shop then now is time to clean up old content and get rid of out of date product and stock information. Each year there are new fads, styles,colours and collections so be up to date and prepared to take advantage of the demand. Christmas is about gifts for others more than about personal purchases. This may mean that you can offer different categorisation for your shop at Christmas. For example: "Gifts from Nanna for the 18 - 24 year olds.
Do you have the products to sell? Getting the stock can be tricky the closer you get to Christmas so you need to know what you will need now. Buying stock early can have a negative cash flow affect on your business so look at the possibility of commitment with deliveries later.
When is my delivery cut off date for Christmas? It is no use selling to a customer who expects pre Christmas delivery if you can't get the product delivered on time. So you need to tell your buyers what they can expect if they buy on Christmas Eve (24 December). Make sure that you provide specific advice regarding returns and refunds as you don't want to get stuck after Christmas.
Do you have a safe checkout process set up like PayPal now the leading Australian payment method or eWAY one of Australia's leading payment providers? Consumers will be more careful this Christmas and look for security when buying online.
Think about promotions? You can set up special Google AdWords Campaigns just for Christmas and help drive Christmas traffic to your store. You will be competing with lots of other businesses for customer attention but most online purchases start with a search and around 70% of these will be via Google. The use of a well prepared and funded online search engine marketing campaign leading up to Christmas can be a good investment.
Use the Price Comparison portals like www.getprice.com.au to promote your products and special offers and drive qualified traffic to your online shop. What makes yours different? These differences should be promoted. For example, offer free shipping for purchases over a certain value. Offer free Christmas gift cards and gift wrapping. Discounts are everywhere so they're really not a point of difference for Christmas buyers.
Time to get busy...