ShopTorque
Thoughts, ideas, tips and musings as I work alongside small business owners helping them love their businesses back to life!
Stamp Your Mark on Christmas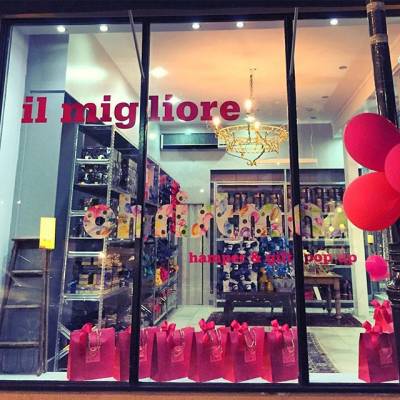 Festive Cheer
If you can't get a little creative at Christmas, when can you? While your store window displays shouldn't all be about Christmas trees and faux snow (so unrealistic here in Oz), you shouldn't forego the festive cheer.
Customers will expect – and love – to see your take on Christmas window dressing, so you shouldn't be afraid to think outside the box.For retailers across all sectors, there are a lot of ways you can spread a little Christmas cheer with your windows.
Stay on Brand
It is important though that your window and store displays are always consistent with your brand. This is what will help customers continue to recognise your store, even in the busy Christmas shopping environment. By providing your brand's take on the festive season, you can create a unique and memorable experience, without alienating your loyal customer base.
Don't Overdo It!
My final festive visual merchandising tip is to rein yourself in from time to time. It can be very easy to go over-the-top and deck the halls in a festive fashion that Santa Claus himself would be proud of. By keeping your brand – and customers – at the forefront of everything you do, your Christmas visual merchandising for 2017 will be the best it's ever been!