ShopTorque
Thoughts, ideas, tips and musings as I work alongside small business owners helping them love their businesses back to life!
Generosity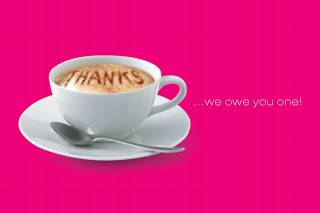 You're incredibly busy and someone asks to have a product gift-wrapped.

I've heard:
"Sorry, I can't do that today. We're too busy".
"You'll have to wait until I've finished serving these other customers".
"Not today. Sorry".
Or, the wrapping is poorly done with an equally poor attitude. Mind you, I've also seen perfectionists take an extraordinarily long time wrapping a gift whilst other customers 'silently fume'...
Here's a solution:
1. Find a nearby coffee shop that serves good coffee and where the staff have a welcoming, pleasant attitude.
2. Go talk with the owner and ask whether you could refer your customers to their cafe for a complimentary coffee (your customers will show a card to the staff).
3. Arrange for the coffee shop to charge you these coffees on a weekly account. Ideally, see if you can come to some arrangement with the cafe where you get a 'good deal' on these coffees because, without doubt, the customers you refer will also buy that scrumptious looking piece of cake... (the customer pays for the cake).

And then, when you're busy you can say to your customer:

"I'd love to gift wrap this for you. If you'd care to have a coffee on us over at XYZ cafe (handing over the card at the same time) we'll have this wrapped and waiting for you when you return".
You've just bought yourself 15 - 30 minutes.
Note: If your customer has a friend with them - ensure you give them a card too - remember it's about generosity not mean-spiritedness.

The majority of your customers will take you up on your offer, you'll have time to serve other customers and giftwrap their purchase. A small price to pay for continued support of your business.

Remember: It's the little things...