ShopTorque
Thoughts, ideas, tips and musings as I work alongside small business owners helping them love their businesses back to life!
Move that Stock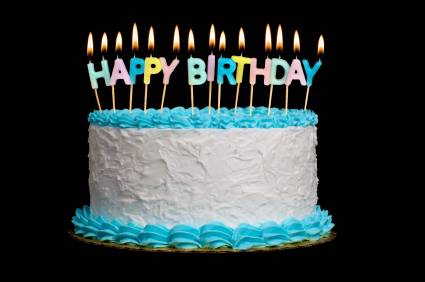 Every product has a birthday! Your objective is to make sure that no product celebrates a birthday in your shop. Be ruthless!
So, if you have product that's not moving, here are some ideas to get it out of your shop:
Move it to another location and monitor its sales – the product could be just fine – it might just be in the wrong place.
Promote it using signage, or if it is already promoted with signage, change the signage. The sign could be sending out the wrong signals.
If you find you're not doing the amount of business you expected, you just may need to stimulate a little activity. Sometimes you may not even need a sale. Maybe all you need is a creative non-sale promotion eg. Combine the offending product with another and sell them as a pair....
Surprise Special of the Week: For a three day period each week feature a different product at a special discounted price. Don't advertise the product or the price but promote the concept, letting it be known that there is a "Surprise Special of the Week" every Tuesday through Thursday (or whatever days you select – making sure its the slower days not your peak sales days). The objective is to get customers to visit the shop weekly to see what the special will be. Have a placard in the window (or a sign on the pavement) announcing "Sales Special of the Week Available Today" (and ensure you tuck away the sign the other days of the week).
Customer Appreciation Sale: This is special event by invitation only and it works best when held at night or at other off-peak hours. Each salesperson is given 100 postcard invitations. They must sign the bottom of each postcard and personally hand them out to customers, friends and family.
On the night of the event, collect the post cards at the door as customers come in. The salesperson with the most returned postcards wins a prize like an extra day off, cash, a Mercedes (just kidding!). You decide what the prizes will be. Don't be surprised if your enterprising staff make a beeline for the local instant printer to have additional cards printed up – make the rewards good enough and they will! They'll talk it up and customers will storm the doors!
Create Your Own Sale – Let Your Customers Decide What's on Sale! : Every one of your customers wishes they could tell you what to put on sale, so why not let them? This event will help you build foot traffic and increase sales in a short period of time, plus Create Your Own Sales have been known to pull a response as much as 6 times greater than a normal promotion.

This promotion is designed as a Bag Stuffer event. Bag Stuffers are the switched on retailer's ultimate stealth marketing weapon because they can help increase your customer count without spending a fortune in additional advertising – and at no cost of distribution.Create a bag stuffer on your computer to advertise this event to your customers. Make sure that EVERYTHING used to advertise this sale – in-store signing, bag stuffers, ads – ALL reflect the same information.

You will begin to distribute your "Create Your Own Sale" bag stuffers two weeks prior to your event. This will get them to customers who already know and love your shop.
The thing is: If you do nothing, you'll get nothing.
If you continue doing the same, you'll continue getting the same.
If you want things to change, you have to change what you're doing.
Try these ideas – give them a really good shot – and see the difference!