Retail Musings
"How can money be the root of all evil, when shopping is the cure for all sadness..." Elizabeth Taylor
Blog posts tagged in customer experience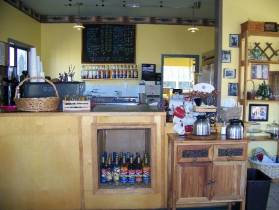 I recently visited a small café in a country town – that feeds from a business across the road, a business that does "it" very well. I have nothing but praise for the business across the road.
This is what I found when I visited the café:
Umbrellas in the courtyard. Folded and closed. It was a warm day – they should have been up for the comfort of their patrons.

Layout was strange. No signage directing you to Order Here or take a seat.

Tables not being cleaned, as staff walked past.

No music despite an ipod being set up and sitting there. Apparently no one could press play.

Staff didn't reset tables – including chairs – once customers left. This left one table with no chairs, and another two tables joined together with excess chairs.

An owner who obviously had no hospitality experience, wandering around like a lost soul. Occasionally behind the counter, walking blindly through the café, spending lengthy time in the kitchen (hiding, I'm betting).

Café smelled of stale oil. Insufficient strength fan in kitchen.

Staff trying to do everything rather than having one stationed as barista, one as order taker, one as waitress. And then there was the owner, of course…

The menu was bread heavy and full of deep fried fare.
I took a deep breath, ordered a bottle of sparkling water and watched the continual stream of customers coming in trying to decipher the rules of the place as my two friends waited and waited for their orders. Rocket Science. *sigh*
...