Retail Musings
"How can money be the root of all evil, when shopping is the cure for all sadness..." Elizabeth Taylor
Blog posts tagged in measure and improve statistics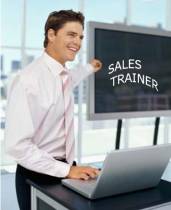 "What's the point of training my staff? I no sooner train them and they leave."
So many times, this is the lament I hear from retailers. My answer is always the same:
"Your choice is to train them and run the risk of them leaving, or NOT training them and run the risk of them staying….."
As a store, you're either getting better or getting worse and in order to succeed, you need a store that is clean, well organised, properly merchandised and with salespeople who are trained well and WANT to sell.
I hasten to add, though, training for the sake of training – with no means of measurement – is a waste of time and money. What is the point of spending time training people if you don't measure the improvement in your business?
The only reason to ever do sales training is to improve a sales statistic.
Let's assume you have a store that is ready to sell. The product is displayed beautifully, the store is organised and as clean as can be. All the elements are in place for you to really sell and expand the business. The key element missing is: SALESPEOPLE.