Retail Musings
"How can money be the root of all evil, when shopping is the cure for all sadness..." Elizabeth Taylor
Blog posts tagged in millenials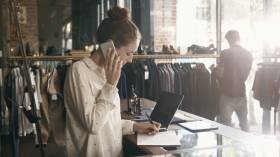 According to Retail Biz online magazine, data from the world's largest job site, Indeed, reveals that Australian job seekers started looking for casual Christmas work in August, a month earlier than the historical pattern of searching in late September and peaking in November. This is significantly ahead of company recruiting schedules this year, with many companies not having listed their Christmas casual roles yet.
Over the Australian summer period, the economy benefits from a 170 per cent increase in casual roles, with the biggest booms coming from retail, representing 87 per cent of the Christmas casual roles listed on Indeed. The retail brands attracting the most interest from job seekers this year are Cotton On, Dusk, Smiggle, Myer and DFO.
Currently Christmas casual job searches outweigh open roles by nearly 140 to 1, meaning that employers can have their pick of the bunch this year. There are more job seekers this year, with searches increasing 257% over last year. Currently there are 5% more casual Christmas roles on the market than 2014, although this is likely to increase further in the run up to Christmas.
...