Retail Musings
"How can money be the root of all evil, when shopping is the cure for all sadness..." Elizabeth Taylor
Blog posts tagged in brands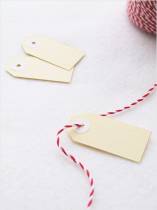 The easiest sale to structure is one that requires you to look at everything in your shop.
Look at every colour.
Look at every size.
Look at every shape.
Look at every type of product.
Then act.
We're talking about a series of one-day sales, each featuring a particular category of products. These one-day sales can be held one day a week, one day a month, on consecutive days, or even every single day during an entire month.