Retail Musings
"How can money be the root of all evil, when shopping is the cure for all sadness..." Elizabeth Taylor
Blog posts tagged in Wheel of Chance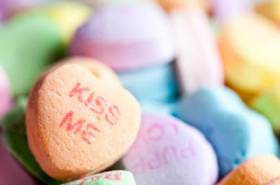 Any retail store promotion means taking a chance that it'll be well-received by your shoppers but with a wheel of chance, you're really spinning it.
Obtain or make a simple cardboard wheel of chance like on "Wheel of Fortune" or carnival games. On each pie piece sliver, place a colourful cardboard heart made to look like a candy conversation heart.
Design a different prize on each heart such as "10% off one item" or "Free bracelet with any purchase."
...