ShopTorque
Thoughts, ideas, tips and musings as I work alongside small business owners helping them love their businesses back to life!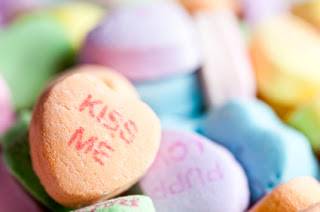 Any retail store promotion means taking a chance that it'll be well-received by your shoppers but with a wheel of chance, you're really spinning it.
Obtain or make a simple cardboard wheel of chance like on "Wheel of Fortune" or carnival games. On each pie piece sliver, place a colourful cardboard heart made to look like a candy conversation heart.
Design a different prize on each heart such as "10% off one item" or "Free bracelet with any purchase."
Determine whether you'll have the promotion for walk-ins or will require a purchase for shoppers to get to spin the wheel.