ShopTorque
Thoughts, ideas, tips and musings as I work alongside small business owners helping them love their businesses back to life!
Community Heartbeat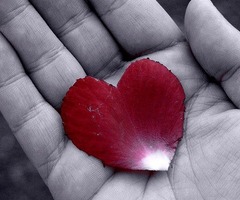 Think back to the last time you went on holiday. Chances are you didn't visit a big box store for leisure. Instead, I'm willing to bet you strolled down a quaint street and wandered into boutiques and cozy little cafes. I'm also willing to bet that while doing that you felt relaxed and happy.
Now think about your own neighbourhood with the local store where the owner knows your kids by name. Again, I'm willing to bet that this business contributes to your happiness and quality of life. Small and independent businesses have a cascading effect on cities and towns—each small business is part of a total business network. When a big box moves in, a number of small businesses move out and you wind up seeing town centres or shopping strips gutted.
So what happens when town centres or shopping strips are 'gutted'?
The impoverishment of small business can lead to the impoverishment of an entire community; shuttered buildings cause everyone's property values to go down and no one wants to shop in such an 'ugly' area. Particularly women ~ they regard it as unsafe.
To be fair, big box stores do serve a purpose, and, yes, Costco's prices can be awfully tempting. (We've seen this phenomena recently with Costcos opening in Melbourne and Sydney...) But the next time you think about getting in your car to drive across town, consider the environment. And do you really need eleventy eight rolls of toilet paper – despite the fact it's "such a bargain!"
Chain patrons typically cite prices and product variety when they opt for big-box stores. Internet shoppers do so for convenience or price or both.
Many individuals who might make the choice to shop locally find themselves forced to hit the chains, as neighbourhood shopping clusters have shrunk dramatically over the past two generations. That's true of both small towns and bigger cities.
Big box stores have one strategy: cost leadership. And while low prices can make for happy cash-strapped customers, small businesses have an advantage in the customer service department.

At big box liquor stores, for example, shoppers will buy on price, but at smaller stores the owner may know you and be able to give you recommendations; that customer service provides a higher value to the consumer. I'm thinking of Jack's Wines in Ballarat while I'm writing this. A local independent with a great website enabling you to buy instore or online. And wonderful knowledge on everything he stocks.

Small and independent business owners are masters of customised, personalised and individualised. For example, you can't call up a big box store and ask them to stay open for just 10 more minutes, but nine times out of ten, a small business will wait for you to get there; that customisation is incredibly valuable.
"Indie shopping" is a conscientious effort to patronise independents, or locally owned businesses, over chain stores when it's possible to do so. "Buy Local" campaigns draw the support of like-minded citizens and community groups. To my mind, by no means is it a call for ALL spending, EVERY time for EVERYTHING. It is 'think local first' – give your local businesses who support the area where you live, work and play first opportunity to service your needs. And if they can't or won't then go elsewhere.

HOORAY! for Independents I say.