Retail Musings
"How can money be the root of all evil, when shopping is the cure for all sadness..." Elizabeth Taylor
Blog posts tagged in conversational selling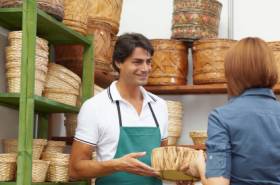 Retailing is about selling. Everything we do is about having customers purchase merchandise from us.
We make our shops look nice so that customers will buy more merchandise.
We advertise so that more customers will buy.
We promote so that more customers will buy.
But if we do everything right - we have the best displays, the best location, the best advertising, the best promotions, the best merchandise, at the lowest possible price - and a staff member ignores or insults a customer - it's all for nothing.
Successful retailing depends on positive contact between the customer and staff. Think of selling as providing a service. After all, that's what your customers want.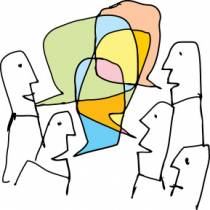 Remember: ALWAYS talk on purpose.
Purpose: resolution, a thing intended
The Australian Concise Oxford Dictionary
Experience doesn't necessarily teach anyone anything. It can mean a repetition of mistakes.
What we need to do is make a deeper study of the relationship between the buyer and the salesperson.
Many salespeople have proudly announced that they have been paid a handsome compliment by a customer. 'Do you know what they said? They told me I was the best salesperson who had called on them that week!" In fact, this was an indirect criticism, for the salesperson must have made it obvious to the customer that they were making an effort to take an order; and this is the worst form of salesmanship.
Selling has been called the gentle art of giving other people your own way. That sums it up pretty well.
High pressure selling is usually fraudulent selling, and an aggressive salesperson gets nowhere with a professional buyer. Nevertheless, a salesperson must be determined to obtain an order, although the determination mustn't show.