ShopTorque
Thoughts, ideas, tips and musings as I work alongside small business owners helping them love their businesses back to life!
Conversational Selling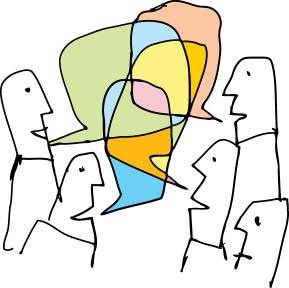 Remember: ALWAYS talk on purpose.
Purpose: resolution, a thing intended
The Australian Concise Oxford Dictionary
Experience doesn't necessarily teach anyone anything. It can mean a repetition of mistakes.
What we need to do is make a deeper study of the relationship between the buyer and the salesperson.
Many salespeople have proudly announced that they have been paid a handsome compliment by a customer. 'Do you know what they said? They told me I was the best salesperson who had called on them that week!" In fact, this was an indirect criticism, for the salesperson must have made it obvious to the customer that they were making an effort to take an order; and this is the worst form of salesmanship.
Selling has been called the gentle art of giving other people your own way. That sums it up pretty well.
High pressure selling is usually fraudulent selling, and an aggressive salesperson gets nowhere with a professional buyer. Nevertheless, a salesperson must be determined to obtain an order, although the determination mustn't show.
What makes a buyer nervous of a salesperson? When they know that an attempt is being made to MAKE them take a line of action.
A first-class salesperson never betrays their determination to the buyer, whether they be managing director, store buyer, works manager or the owner of a small retail shop. Each buyer likes to feel that they are making their own decision without being swayed by the salesperson's arguments, but they are swayed, always, by the professional salesperson, who sells in a conversational manner.
Usually, whenever we sell to a customer who knows us well and from whom we invariably have an order, we sell to them in a conversational manner as if they were friends or relatives.
Why does conversational selling work with buyers who buy from you while it fails when the objections come thick and fast?
Answer: Conversational selling relaxes us and this, in turn, relaxes the buyer.
A tense buyer never buys, their tensions being brought about by fear of buying. Many buyers are difficult because they are afraid that the salesperson will dominate them; and tensions are caused by the salesperson whose forcefulness is apparent to the buyer.
It isn't easy to buy. We are all buyers from time to time. It seems so easy and straightforward to tell a shop assistant that they have nothing to suit us and that we will look elsewhere – but we rarely do it. We make up excuses instead. We pretend that we must match colours, or consult another member of the family – even that we will call back in a short while to make the purchase, when we have no intention of doing so. But when an assistant so obviously attempts to persuade us to buy we object; and tensions set in.
First we need to remove our own tensions and we do this by learning to relax.
A salesperson is usually tense when:
They begin their career in selling while selling is unnatural to them. They pass customer after customer before facing one.They call a difficult buyer, or when much depends on a satisfactory call. Many salespeople are unknowingly tense at every call, and these tensions undermine a person's work in the field.
Enthusiasm and relaxation:
It takes a long time to learn to relax. There are no short cuts. Relaxing doesn't mean adopting a couldn't-care-less attitude towards the buyer. The relaxed salesperson can be both enthusiastic and inspiring. Their mind is clear and so can deal with an objection. Because they feel better they look alert and keen. They can also work hard without suffering the stresses and strains of modern business life.