Retail Musings
"How can money be the root of all evil, when shopping is the cure for all sadness..." Elizabeth Taylor
Blog posts tagged in relational selling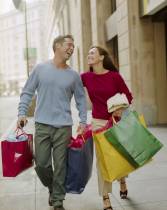 Consider shopping. Many women enjoy doing it, seeing it as a form of entertainment or a social experience shared with like-minded, well, women. Men, on the other hand "tend to not enjoy the same shopping experience as a woman."
To get them to go shopping in the first place and then engage them in the experience you have to be able to communicate more directly to them. No doubt you've heard the saying: "Treat others the way you'd like to be treated". Some of us even try to live by this rule. However, when it comes to selling – it is sooo wrong. It should actually read "treat others the way they'd like to be treated". And this is particularly true when it is a saleswoman selling to a man or a salesman selling to a woman.
Male and female brains are different in important ways that affect our attitudes and behaviours. Men and women typically communicate differently. For example, scientists tell us that women communicate four times more than men, ie. talk more, more verbal, more chatty.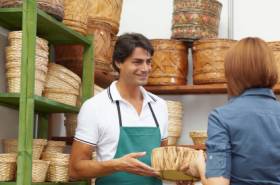 Retailing is about selling. Everything we do is about having customers purchase merchandise from us.
We make our shops look nice so that customers will buy more merchandise.
We advertise so that more customers will buy.
We promote so that more customers will buy.
But if we do everything right - we have the best displays, the best location, the best advertising, the best promotions, the best merchandise, at the lowest possible price - and a staff member ignores or insults a customer - it's all for nothing.
Successful retailing depends on positive contact between the customer and staff. Think of selling as providing a service. After all, that's what your customers want.