ShopTorque
Thoughts, ideas, tips and musings as I work alongside small business owners helping them love their businesses back to life!
Christmas and Store Security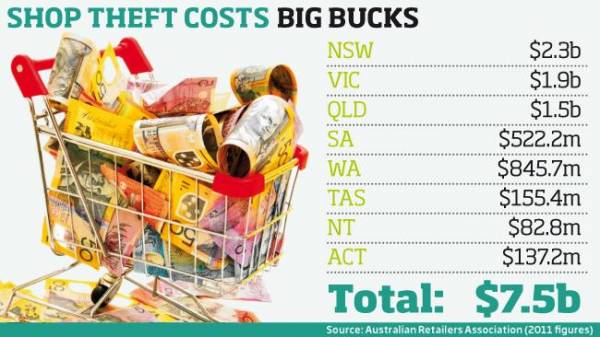 You might want to put these ideas into action:
1. Raise Security Awareness with all staff. Ensure they work the salesfloor (where the thieves hang out) and are not stuck solely behind the counter! Good customer service is the key. Approaching someone with " Is there something I can help you with? I couldn't help but notice your interest in our sunglasses/lipsticks/shoes/shirts/tops etc etc... Perhaps I could show you a colour/size/demonstration etc etc?" Opportunistic shoplifters HATE being singled out and tend to leave your store rather fast. Which, after all, is exactly what we want them to do!
2. Develop a code word that alerts all staff to a potential thief. To hear a staff member say to another "Have you seen the red pen? I think it could be over near the shirts/tops/shoes/lipsticks/saucepans etc etc" The code is the red pen and the naming of the category gives other staff members a heads up on where the potential thief is hanging out.
3. Cash Handling. There is a scam out there right now where the scammers are deliberately targeting the till operator when they are busy, hoping they fumble. They buy something small, hand you over a $50 note and wait for change. When you're not looking they hand over $20 to their colleague/pocket it/drop it quietly into a bag etc and then say "Excuse me, but I think you've short-changed me. I gave you a $50." The operator apologises and hands over the 'shortchanged' $20. Seems like a small amount but they are hitting shop after shop after shop - and by the end of a 1 - 2 hour period have made themselves a very tidy little profit.
Make sure your cash handling skills are up to par:
Open the cash drawer only when in use, ie. when the customer is paying for the merchandise;

Close the cash drawer as soon as the change has been taken from the register and before merchandise is packaged;

Count out the change to the customer;

Only handle one transaction at a time - ie if the customer you are serving wants additional change, finish the counting of change first and then treat the second request as a separate transaction. Don't combine both. This is where mistakes happen and what they're counting on happening
4. Fake Notes. There are currently fake $50's and $100's doing the rounds. They're not that flash. They tear very easily and don't have the 50 or 100 on the window in each note. If you are handed one of these notes, here is what to do:
Assume the customer is innocent. They've probably been handed the fake note in change and didn't realise it.
Do NOT accept the note. Instead, say to the customer "Do you have another means of payment, eftpos, credit card? The reason I ask is that you need to take this note to your bank and get them to check it. We can't accept it." The issue needs to be between the customer and their bank - not your business and the bank. If you accept the fake note your business loses the product and the $.
5. Credit Card Fraud. Get serious about checking signatures on credit cards. Don't be shy in asking customers to re-sign so that their signature matches the credit card. You can say "We take your credit card security seriously". And never, ever accept someone else signing another's credit card (no matter how well you know them). Why? The current scam is to deliberately mis-sign their signatures then query the transaction with the bank. When the bank checks signatures - they don't match and your business then loses the transaction value.
Recognise that not all fraud, stealing etc. is done by people you don't know. In fact, statistics show that a large percentage of theft, fraud is actually done by existing customers and staff who know the gaps in your procedures.
Stay alert and enjoy your Christmas trade!