ShopTorque
Thoughts, ideas, tips and musings as I work alongside small business owners helping them love their businesses back to life!
Featured
Gift Shops: What to Order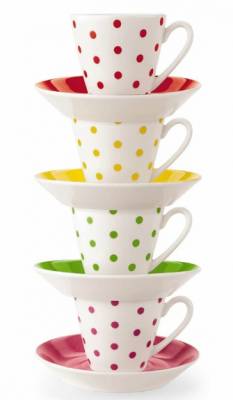 An exciting, eclectic selection of merchandise is one of the key components to a successful gift or specialty shop. Customers have the option of spending their dollars in many different places, and to a great extent the same goods are available in most shops.

The specialty shop distinguishes itself by presenting shoppers with products carefully chosen and enticingly displayed. Customers want you to edit the options for them and present those you think are the very best, or the best value at a good price.

Specialty shops constantly need to look for products unique in their market. As soon as an item turns up in a discount store, the time has come to for the small retailer to drop it. Whenever possible, the specialty shop buyer should look for items not available to mass marketers. This helps eliminate price competition, which is a game that's hard to win when you don't have the buying clout of a big chain.
Are there still products that aren't being sold to the big stores? One way to find out is to shop these stores regularly, paying attention to new merchandise. Ask your customers where else they shop, and look for weaknesses in the merchandise and services being offered by those shops. Make sure you offer something different – perhaps by doing some direct importing or by commissioning products from craftspeople or small manufacturers that will be unique to your shop. You can also favour lines whose marketing is focused solely on the small retailer.

Although specialty shop customers don't tend to focus solely on price, price is an important factor in most buying decisions. When you consider a product, determine right away whether it is in a price range appropriate for your shop. Since it is very difficult to run a shop professional at only keystone [markup of 200% on top of the wholesale price] another price consideration is whether the item would be likely to sell at a slightly higher markup.

One way to maintain a good margin while still offering attractive prices is to get the lowest possibly buying price. Always look for good prices, special discounts and extended terms from suppliers. Whenever possible buy in case packs, which often offer a lower price per piece than broken, or partial packs. Wherever possible buy directly from the source rather than through a distributor or middleman. Or band together to form a buying group, combining the orders of many independent small shops into single large orders to get better terms and lower prices.

What if this is your first order as a new shop owner? First orders should be broad and shallow, which means you will be buying a sampling of a wide variety of merchandise without stocking a large quantity of each item. You do need to order enough merchandise to do an inviting display of each line, but not so much that will have "deep" back stock if it doesn't sell well.

You can always place a re-order once you see which items sell best. It is important that your merchandise assortment features a variety of price points. Once your shop is open, sales will show you what price range your customers are most comfortable with.

You will also learn what items customers expect to find in your shop by what they ask for. Have a notebook or file to keep track of these requests, watching for any trends that emerge. You can't be all things to all people, but you should respond to customer requests that are within the focus of your shop. The ability to find out what customers want and get it for them quickly is one of the strengths that sets a good specialty shop apart from its mass market competitors.