ShopTorque
Thoughts, ideas, tips and musings as I work alongside small business owners helping them love their businesses back to life!
Returns and Refunds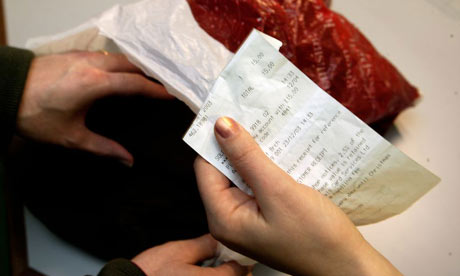 When you are dealing with customers and refunds, it is best to be cool and calm at all times [easier said than done on occasion]. When a loud-voiced customer comes into your shop demanding a refund, even though legally they are not entitled to one, try and deal with the situation rationally and calmly.
Why? Because statistics show that a happy customer will become a loyal customer. These days retailing is becoming more and more competitive and trying to build up loyal customers is probably the hardest part. But, if you succeed it will be worthwhile in the end.
It is always a good investment to have all staff trained on your service standards and how to handle customer complaints as customers don't want to be bandied from one person to another to another. Ideally, they'd like the first person they approach to fix the problem.
Automatic Legal Rights to Return
As a basic premise, a customer has no automatic legal right to return goods to a retailer and seek a refund.
However, a customer is entitled to a refund on goods purchased under the following circumstances:
If the customer was induced into buying the goods by misrepresentation.

If the goods have a fault about which they could NOT have known at the time of purchase. Customers CANNOT complain about defects that were pointed out to them at the time of purchase.

If the goods are NOT of merchantable quality – a basic level of quality and performance that would be reasonable to expect, bearing in mind the price and the way the goods were described.

If the goods do not do the job the customer was led to believe they would do.

If the goods don't match the description given when ordered.

If the goods don't match a sample shown when ordered.
A customer may also claim compensation for any loss or damage caused by faulty goods.
Retailers do NOT have to provide a refund or credit note if a customer has discovered AFTER THE PURCHASE that they could have purchased the goods at a cheaper price elsewhere.
As Retailers we also need to be aware of the following:
The time limit for a customer to seek a refund is dependent upon what is reasonable in the circumstances of the particular goods or services being purchased. When customers have problems with their purchase(s) they should bring these problems to the attention of the retailer promptly.

The goods need NOT be returned in original packaging to obtain a refund.

A receipt or proof of purchase should always be requested whenever a refund, exchange or credit note is requested.

A refund should always be given in the manner in which the original purchase was paid for unless otherwise agreed by both the customer and the retailer.
You can, of course, decide to refund everyone for whatever reason. That is purely a business decision. What you can't do is refund less than the legislation requires. Your policy is null and void when compared to the law.