ShopTorque
Thoughts, ideas, tips and musings as I work alongside small business owners helping them love their businesses back to life!
Silent Selling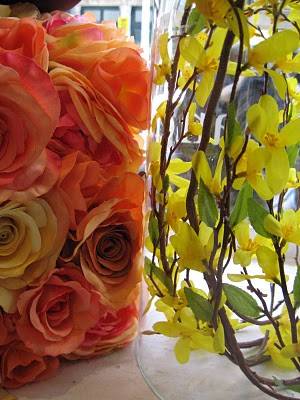 Visual merchandising used to be about "making pretty". Today it is challenged with making sales. It's current status today is as a sales-supportive entity, which impactsLafayette Maison Paris store design, store signing, departmental merchandise placements + display, store atmospherics and store image.
Visual merchandising can transform a shopper into a buyer. It can increase the average dollar amount per sale. Effective displays teach shoppers about using multiple basic and accessory items to enhance and extend the use of their purchases. It's not uncommon to hear a shopper say, "I'd like to purchase the entire display". That's silent selling at its best.
In-store displays should do the following:
communicate the latest trends and colours;
assist the customer in making a buying decision; and
create an exciting environment in the store
The objective of having a shop is to expose customers to your product so they want to buy them. If customers can't see the product, they can't buy it. If you, the retailer, don't understand how the consumer shops, then you could well fail to maximise the sales per square foot in your shop.
Here are some tips to consider:
When entering a shop, most customers will walk away from or avoid the counter (unless they're a mission shopper).

Customers will only browse in quiet areas where there is sufficient room to do so. They won't browse in high traffic areas;

Dead ends are uninviting;

Be aware of your Adjustment Space at the entrance of your shop, or sections. People will take a few steps or moments adjusting to changes in light and to get their bearings. They will not, necessarily be looking at merchandise in that time unless the display is overwhelming.

Negative signs on displays antagonise customers and deter them from returning.

Clear sight lines are important. You need to see where customers are in your shop at all times from a sales + service point of view as well as from a shop stealing point of view (i.e. minimise stock loss);

If merchandise is presented effectively on the walls of a shop, the wall will become destinations. Shoppers will be exposed to and inspect more merchandise.

If slow sellers are drastically reduced and they are pulling, use them to generate traffic throughout the shop. For a short time (if priced to turn them into a fast selling line) they could be mass stacked at the front or on a promotional end with a strong ticket.

Do not use prime positions reserved for your best sellers to move slow sellers unless you are really desperate. You can't afford to have best sellers drop off in terms of sales volume. You may, of course, move the slow seller to a better position than it previously occupied.

Ascertain why slow sellers are slow and ticket at the price you know they will sell.